ARO Essentials (Online Course)

AMS has always been committed to supporting the aviation industry. Please remember that our over-the-phone advice is (and has always been) free of charge for our clients. Now, more than ever we want to work closely with industry to provide the best possible compliance/operational outcomes.
Course Overview
AMS has developed an online ARO 'Essentials' course to as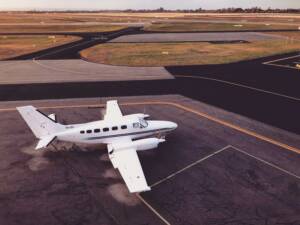 sist airports who are currently unable to access our standard face-to-face ARO training (due to the current health pandemic). The course is intended to provide a stopgap for those that require introductory knowledge around the role and responsibilities of an Aerodrome Reporting Officer.
It is important to note that this course does not substitute appropriate training as required under Civil Aviation Safety Regulation Part 139. However, it has been developed by industry professionals who, as qualified AROs, have focused on the fundamental skills and knowledge required to provide a safe facility for aircraft to land and take off.
Required Equipment
You will need a device capable of browsing the internet (we recommend a PC), and a pen and paper to take notes as you go. As there are some presentations throughout the course, we also recommend speakers or headphones.
Completion Timeframe
As with any course, the completion timeframe will be different for each person.  We recommend putting half a day aside to ensure you have time to read through the content and make notes.
You must complete this course within six (6) months following date of enrolment, but you will have ongoing access to the learning materials.
Course Content
Some of the subjects we will cover in the course include:
The Aerodrome
The ARO Role & Responsibilities
Introduction to Regulations
Introduction to Works
Introduction to Emergency Management
Introduction to Wildlife Monitoring and Management
Reporting Requirements
Serviceability Inspections
Investment
The cost of the ARO Essentials course is $495.00 per person (including GST).
Individuals who complete the ARO Essentials training and wish to enrol in the AVISS00053 Aerodrome Reporting Officer Skill Set in the future, may do so at a reduced rate (standard course enrolment fee, minus the ARO Essentials enrolment fee).
Certification
A certificate of completion will be issued to individuals who complete the online course. Certification for this course is not nationally recognised.
Further Training
We highly recommend completing our AVISS00053 Aerodrome Reporting Officer Skill Set as soon as practicable. As part of the enrolment process you will provide us with your contact details – we will email you as soon as face-to-face courses are available again.
Ready to Enrol?
Please click on the link below to go to our enrolment page. Purchase orders can be uploaded during Step 3 of the enrolment process if you wish.